Welcome to Hopo Homes, a premier rental property company founded by an Indian couple who have personally experienced the challenges of finding a budget-friendly home as expats in Dubai. Our mission at Hopo Homes is to provide affordable, fully furnished quality homes for rent in a market where rents are exceptionally high and consumer spending power is limited.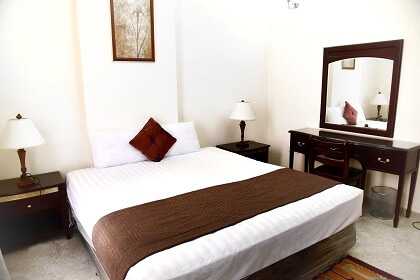 Amazing private room for rent with your privacy well maintained and sharing common amenities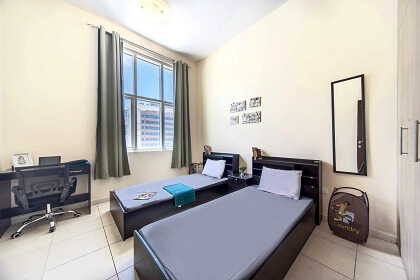 Quality shared rooms with a personal bed space for rent with a wardrobe and a happy co-living environment.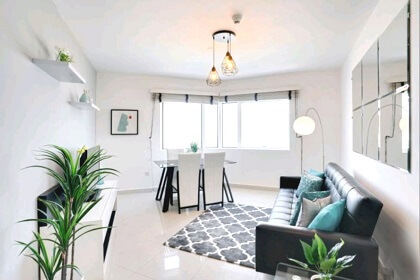 Enjoy beautiful apartment for rent with all amenities belong only to you or your family and friends
Search your new stay here !
We offer perfect home rental solution for girls, boys & couples.
Apartments, Flats, Private and shared rooms bedspaces for rent in Dubai
HOPO Homes is UAE's first online managed rental homes network which aims to provide fully furnished ready to move in apartments or villa on rent for white collar professional expats, corporates & young millennials.
Are you looking for private room for rent in an apartment / villa or whole apartment for rent? Are you looking for an apartment for rent for group of friends or a simple, clean & quiet bed space for rent in Dubai for yourself? Name it and HOPO Homes has it all. Get your space today with HOPO Homes without any hassles of long term lease, maintenance, cleaning and be a member of a happy community.
High upfront cash outflow
Everyday property maintenance cost
Minimum salary requirement
Fully Furnished Homes
Our ready to move in apartments & co-living homes are fully furnished and comes equipped with plug & play facilities where all you need to bring is just your luggage!
Pay Just 1 Fee
No hidden living costs anymore! We charge our tenants just one fee for monthly rent which includes Electricity & Water (DEWA), Wi-Fi, Maintenance, Weekly cleaning facilities.
Flexible Booking
No obligation of 12 months Ejari contract! Use our simple technology to book an Apartment, a Room or a bed space for rent online with HOPO Homes for comfort & flexi stays. You can stay for a month, six months or more than a year.
Equipped Kitchen
Walla! HOPO Homes offers kitchen access to each tenant. Fully equipped kitchens with refrigerator, stove, cooker, microwave.
Property Maintenance
The water leakage starts just when you are leaving for office? Or broken AC on weekends? Take a chill pill as HOPO Homes takes care of every day's minute maintenance issues to keep the property in a tip-top condition.
Like Minded Community
Come back to a happy place after work. With every HOPO Home, feel safe, feel at home, secured & supported with a bunch of friends to enjoy some movie nights together.
Want to earn the highest returns without any hassle to manage your property?
Verified Owners Testimonials
We are committed to make our property owners happy with our services
HOPO is maintaining my property really well and paying rents on time for last 3 years now. I am happy with HOPO as a service provider and I have recommended its services to all my friends.
HOPO's maintenance and system of resolving issues is top-notch. Moreover, timely payments made before 10th of each month. I will give all my apartments to HOPO!
I rented my home with HOPO. Their team has been very quick and responsive to all my requirements. I was able to obtain higher ROI then compared to my other real estate investments. I am happy with their service and have given them one more apartment to manage. Thank You team HOPO !
We are committed to making our tenants happy with our services
Fatima Khan
Our ready to move in apartments & co-living homes are fully furnished and comes equipped with plug & play facilities where all you need to bring is just your luggage!
Senior Accountant, Dubai
Mohd Abdulla
The most comfortable stay I can ever think of... it was very peaceful and stress free life... HOPO team was always helpful and reachable any time of the hour. The helper and cleaner Jay was very down to earth. I would definitely recommend them to have a hassle free stay because I definitely loved it to the core!!
Fashion Designer, Dubai
Jonalyn Harper
Homes provided by HOPO Homes are very systematic and clean and much better as compared to any other shared accommodations in Dubai. I appreciate this new concept of living and would recommend HOPO Homes to all my friends
Digital marketer, Dubai
Co-living made easy with HOPO Homes
Looking for ready to move-in houses for rent? Be it a bedspace, shared, private room or full apartment. We have it all.
Awesome life hack blogs for an amazing rental stay in Dubai